Are you looking for free Visio alternatives that provide the same features? Visio is an expensive diagramming solution, but there are plenty of other options available at no cost. In this article, we will explore 8 Visio alternatives that offer similar features without breaking your budget. From open-source solutions to cloud-based applications, these Visio replacements have something for everyone. Whether you're a developer or just need to create a simple flowchart, these tools can help you get the job done quickly and easily. So let's take a look at some of the best free Visio alternatives available in 2023!
1. Lucidchart

Lucidchart is a popular Visio alternative that can be used to quickly and easily create professional diagrams and visuals. It is a drag-and-drop tool that enables users to create organizational charts, flowcharts, and other visuals quickly and easily.
This cutting-edge tool has extensive integration possibilities, allowing users to integrate with a variety of popular services such as MS Office, Atlassian, Slack, and more. Lucidchart also comes with a huge library of templates. With Lucidchart, teams can collaborate in real-time and co-author documents with ease. Lucidchart is suitable for users who need to create visually rich charts, and don't mind drag-and-drop diagramming.
Read on Top Lucidchart alternatives in 2023.

Key features:
Template library with customizable diagrams for various scenarios

Tutorial videos to help learn how to use Lucidchart effectively

Big list of integrations available

Real-time collaboration capabilities

Easy drag-and-drop functionality for creating visuals quickly and efficiently

User-friendly interface making it useful for individuals as well as teams
2. Gleek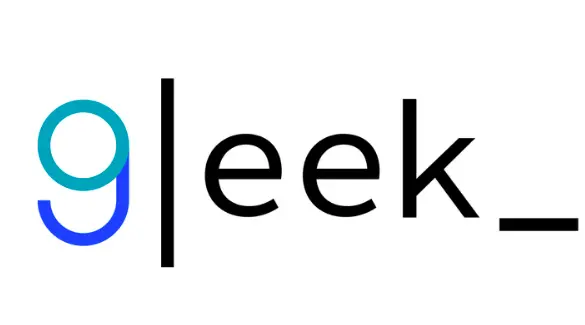 Gleek is a diagramming tool that stands out among the others because of its text-to-diagram input capabilities. This tool makes diagramming easy and efficient, by allowing users to type in syntax and automatically generate the corresponding diagram. With Gleek, you can create sequence, class, object, and ER diagrams in just a few minutes. Plus, there are plenty of ready-to-use templates that help you get started right away.
Gleek also has an intuitive user interface that is easy to learn and use - with helpful how-to videos included as well. Lastly, Gleek provides an export feature so users can save their diagrams in multiple formats including PDFs, JPGs, and PNGs for easy sharing with others.
Gleek is particularly well-suited for developers and users with technical backgrounds. The text-to-diagram input capabilities make it extremely useful for documentation, providing teams with an easy way to create detailed diagrams of complex systems quickly and accurately.
Key features:
Text-to-diagram tool

Intuitive user interface with how-to videos to help learn the tool quickly

Possibility to export in multiple formats including PDF, JPG, and PNG

Ready-to-use templates for creating diagrams quickly and easily

Ability to create sequence, class, object, and ER diagrams as well as flowcharts with ease
3.Cacoo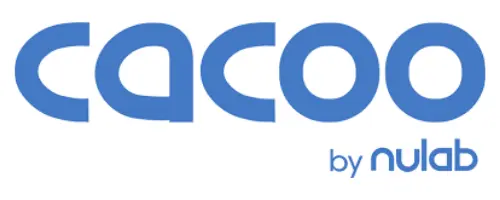 Cacoo is an open-source diagramming platform that provides users with a wide range of options for creating visuals. It is known for its ability to let users collaborate online, ensuring maximum efficiency when working on projects together. With Cacoo, users can create flowcharts, wireframes, mind maps, and more. Cacoo is best for teams who need to brainstorm remotely in real-time as well as while working with clients. 
With the free plan, users can access 6 sheets and unlimited users on their diagrams, as well as get real-time collaboration with in-app video chat. Cacoo also offers plenty of integrations so you can easily connect your diagrams with other applications for maximum efficiency.
Key features:
6 sheets and unlimited users with a free plan

Real-time collaboration with in-app video chat

Variety of integrations available for maximum efficiency

PNG Export for easy sharing

Team collaboration capabilities with real-time editing options

Templates & shapes for quick visuals creation
4.yEd Graph Editor

yEd Graph Editor is an advanced diagramming tool that can be used to create a wide range of diagrams and visuals. This Visio alternative is best suited for experienced users who require more complex diagramming options. It is perfect for professionals working in fields such as software design, process management, business analysis and more.
One of the key features of yED Graph Editor is its vast library of symbols which includes UML elements, BPMN symbols, flowchart symbols, and more. Additionally, you can export your diagrams as SVG files or HTML image maps as well as JPGs GIFs or PNGs – providing plenty of options when sharing your work. You also have access to an online gallery where you can showcase your own creations or browse other people's designs for inspiration.

Key features:
Extensive library of symbols

Ability to animate graphs for dynamic visualizations

Tutorial videos to help understand how yEd Graph Editor works

Wide range of custom designs

Visualizations of different use cases, including Biochemical Reaction Networks, Use Case Diagrams, Semantic Networks, and Mindmaps.
5. Dia

Dia is a free open-source software that provides users with a powerful and intuitive tool for creating diagrams. Although Dia's interface may appear a little outdated, it is surprisingly easy to use and intuitive. It comes with a wide range of diagrams such as flowcharts, network diagrams, UML diagrams, and more. Dia allows users to create their own custom shapes or use the existing library of symbols to quickly create complex models.
Dia is available on multiple operating systems including Windows, MacOS, and Linux, making it a versatile Visio alternative. Additionally, users can save their files in various formats such as PNG or SVG. It also supports Google Drive integration so users can easily store and share their work with others. Overall, Dia is a great tool for users who prefer to work in a more traditional environment and are comfortable with designing diagrams offline. It is also best suited for users who have basic diagramming needs and don't require more complex features.
Key features:
Custom shapes and a large library of symbols

Wide range of diagrams such as flowcharts, network diagrams, UML diagrams, and more.

Available on multiple operating systems including Windows, MacOS, and Linux

File export in various formats such as PNG, JPG, or SVG

Supports Google Drive integration for easy storage and sharing
6. Miro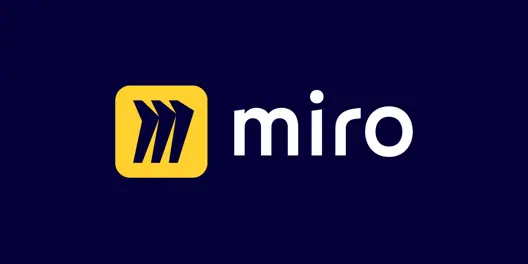 Miro is best suited for teams that need a flexible whiteboard-style collaboration tool for meetings, presentations, and real-time team work. It can be used to brainstorm ideas, plan projects, or even create mockups. Miro provides users with plenty of features such as a huge library of Miro and community-made templates as well as integrations with other programs like Jira, Asana, Zoom and more.
Miro allows teams to collaborate in real-time on the same board while also providing an easy way to share files with others. Each user can leave comments or questions on the diagram without having to switch between tools which makes it easier for teams to communicate quickly and efficiently. Additionally, the platform supports various file formats including images and videos so users can easily add visuals to their diagrams.
To learn more about Miro and its capabilities, read our Miro vs. Lucidchart comparison article.

Key features:
1000+ Miro & community-made templates

Whiteboard-style collaboration tool

Integration with programs like Jira, Trello, Zoom, Slack, & more

Real-time collaboration
7. Gliffy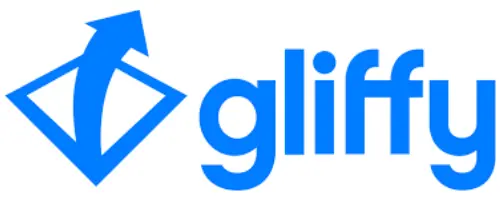 Gliffy is an online tool that can be used by both software engineers and people in other industries. It allows users to create diagrams such as flowcharts, mind maps, UML diagrams, floor plans, and brainstorming tools. Gliffy can be integrated with Atlassian's Confluence or JIRA for enterprise collaboration, making it the ideal choice for teams who need to keep their workflows organized.
Gliffy offers many written how-to guides so users can quickly get up to speed on creating certain diagrams and using dashboard features. It also provides real-time remote collaboration in the form of editing, commenting, and sharing via URL, embedding, or through a third-party app. Gliffy does not have a free version, however, it offers a 2-week trial that helps users understand the product before paying for it. For a more detailed comparison please check our Gliffy vs Visio article.
Key Features:
Integration with Atlassian's Confluence or JIRA

Real-time remote collaboration via editing, commenting and sharing

How-to tutorials for creating various types of diagrams quickly

2 weeks trial to help users understand the product

Third-party integration with Lucidchart, Slack, Trello and many more apps
8. MyDraw

MyDraw is a Visio alternative that provides users with an easy-to-use vector drawing program. It is perfect for creating diagrams such as flowcharts, organization charts and other types of visuals. MyDraw has many features similar to Visio's "Smart-shapes" technology which allows users to easily modify the geometry of their shapes. Additionally, it also supports automatic layouts and can open, edit and save Microsoft Visio drawings. With other words, MyDraw is an ideal tool for those looking for a Visio-like program which can support complex diagrams with ease.
MyDraw comes with a wide range of templates for various diagram types making it easier for users to quickly create complex models. To get a free version of MyDraw for 5 years, you need only ask five people to download it too or write a blog post about this product.
Key Features:
Smart technology for quick shapes modifications

Compatible with Visio drawings and templates

Support for automatic layouts

Wide range of professionally designed templates
One more tool to consider is SmartDraw. Have a look at our Visio vs. SmartDraw blogpost.
So what is the best Visio alternative?
When it comes to finding the right diagramming tool, there is no one-size-fits-all solution. For teams, tools like Cacoo and Miro offer features such as real-time collaboration, multiple-user access and version control which makes them ideal for working together on projects. For non-technical users looking for a robust vector drawing program, Mydraw may be the ideal choice as it offers an intuitive interface with plenty of templates to get started quickly. 
For those who appreciate visuals and don't mind a drag-and-drop approach, Lucidchart can be the perfect solution. People who prefer using the keyboard only, might not be as excited though. So, for developers, we would definitely recommend Gleek as a free Visio alternative. Its text-based approach and supported diagram types might be preferable for users with a technical background.
Related posts
Top 12 Lucidchart alternatives in 2023
10 Best data modeling tools: Free & Open Source
Top 8 UML sequence diagram tools
10 Best & useful software development tools in 2023
11 Best ER diagram tools to use in 2023
9 best Confluence plugins and add-ons in 2023