Hi Gleek.io fans!
Welcome to our roundup of the huge number of improvements that have been added to Gleek in the last year. Gleek version 3 is a huge step forward and we're proud to say that we've achieved everything on our roadmap for 2021. We also listened to your valuable feedback and implemented some unplanned changes to make Gleek work even better for you.
Make your own diagram with Gleek.
New to this tool? Check out our Getting started with Gleek article with a handy video tutorial.
What's new in Gleek version 3?
Enhanced support for sequence diagram elements.

Gleek now supports both Chen and Crow's Foot notation for entity-relationship diagrams.

Free users can now download diagrams in SVG and PNG, with Premium users gaining access to PDF download

We added a huge template gallery of ready-made diagram examples you can access in three ways:
On the Gleek website

Direct in the app – just type "/" in the code field

From the app menu

We've created video tutorials for the vast majority of our how-to guides so that you can see exactly how to make a wide range of different kinds of diagrams.

You can now even define and add your own custom shapes. For instance, if you want to create new shapes for an enhanced ERD, we've got you covered.
Name your custom shape and pick a color and font for it.

Several shape types (see screenshot below).

Note that this only works for the basic diagram type for now.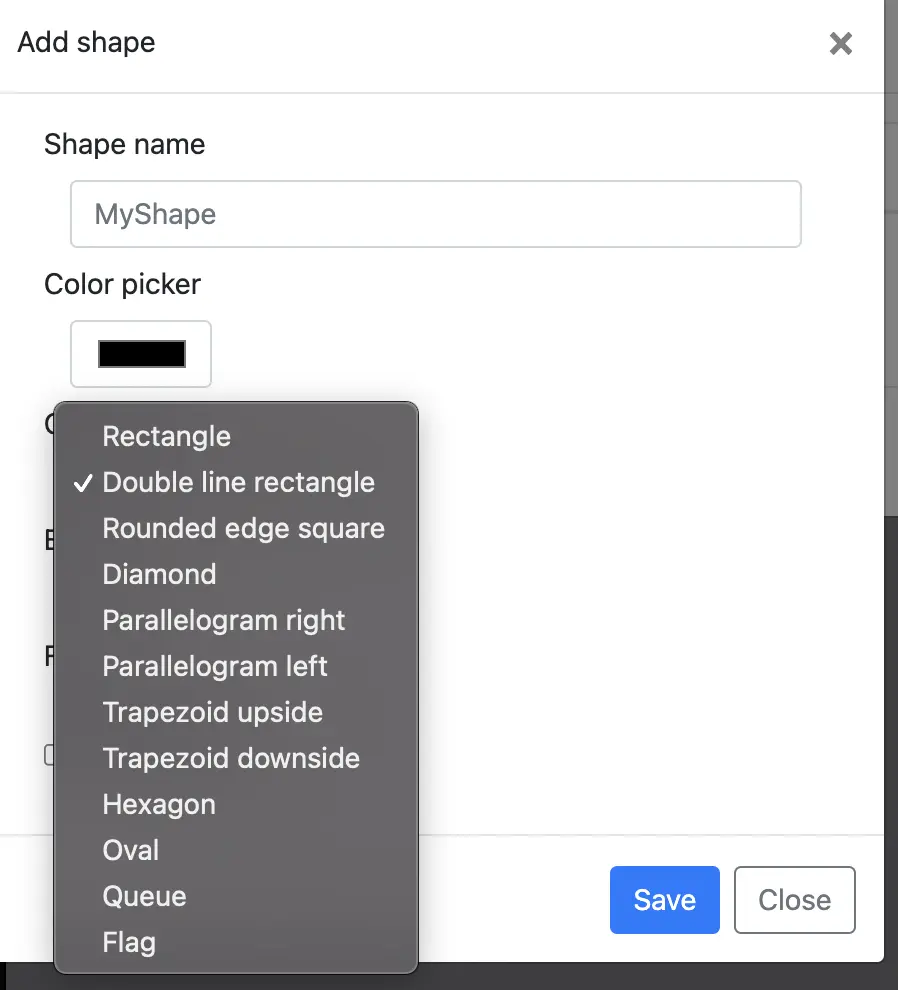 We now display inline errors. When you have an error in the syntax, Gleek shows you exactly which line has the error.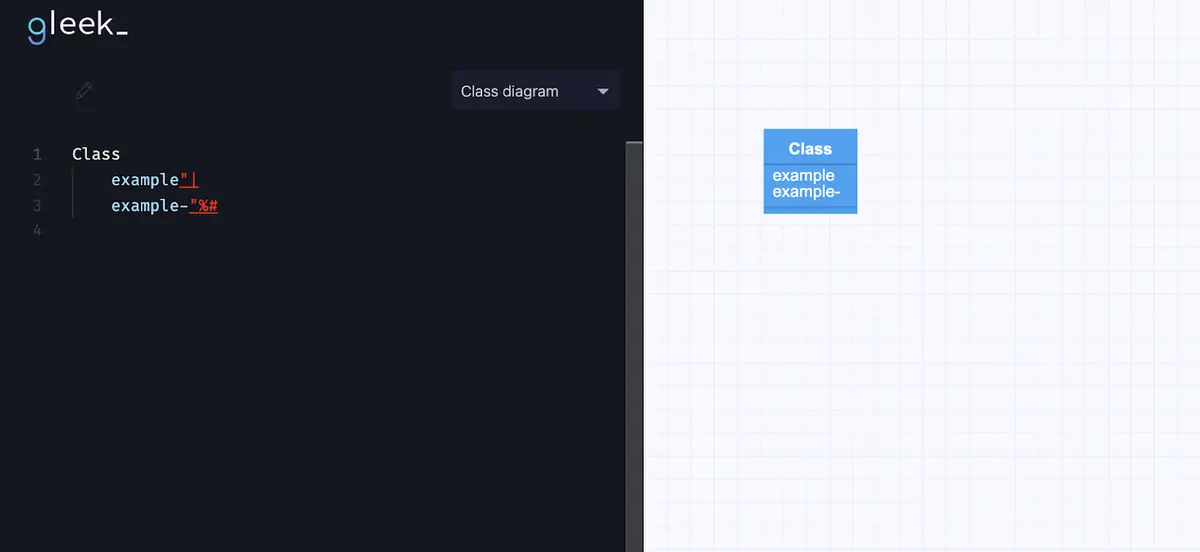 You can now embed Gleek diagrams into your website – simply copy and paste a snippet of HTML code:
You can access this via the app (share->select format->html-> and hit copy when the modal window opens).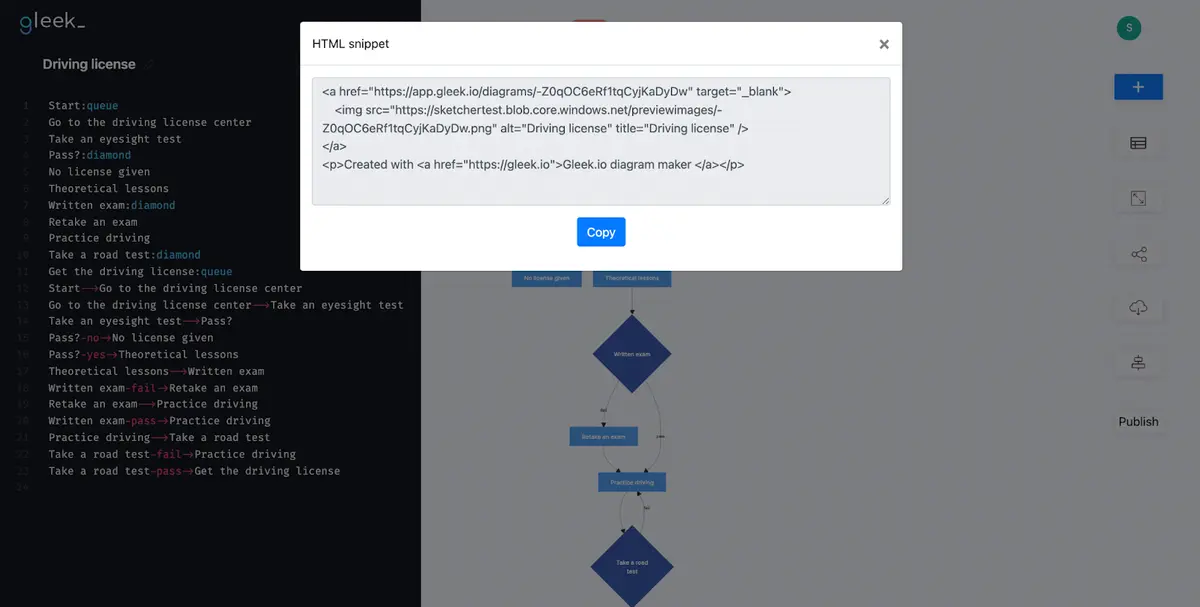 We added Revolut and PayPal to our payment methods.
Make your own diagram with Gleek.
We're also introducing our new Publish mode. This lets you move your shapes around before downloading your diagram. This is handy if you really want to have complete control over layout.
Publish mode works with all diagram types except sequence.

Publish mode is a Premium feature.

You can download the diagram in PNG and SVG and then exit Publish mode.

In Publish mode, you won't be able to add, edit or remove shapes, or change colors.

Any changes made in Publish mode will not affect the diagram in the editor and will not be saved when you exit Publish mode.

Warning – this feature is still under development!
Publish mode works without any limitations with the basic diagram (flowchart):
When you move shapes, connections (arrows) stay connected to the shapes.

You have two options when moving shapes: "static" and "closest points". Static means that the connection ends stay in the same spot on the shape whatever way you move it (you can click on the connection to move the end to a position where you want it). Closest points moves the connection ends depending on the position of the shapes relative to each other to create the shortest connection possible.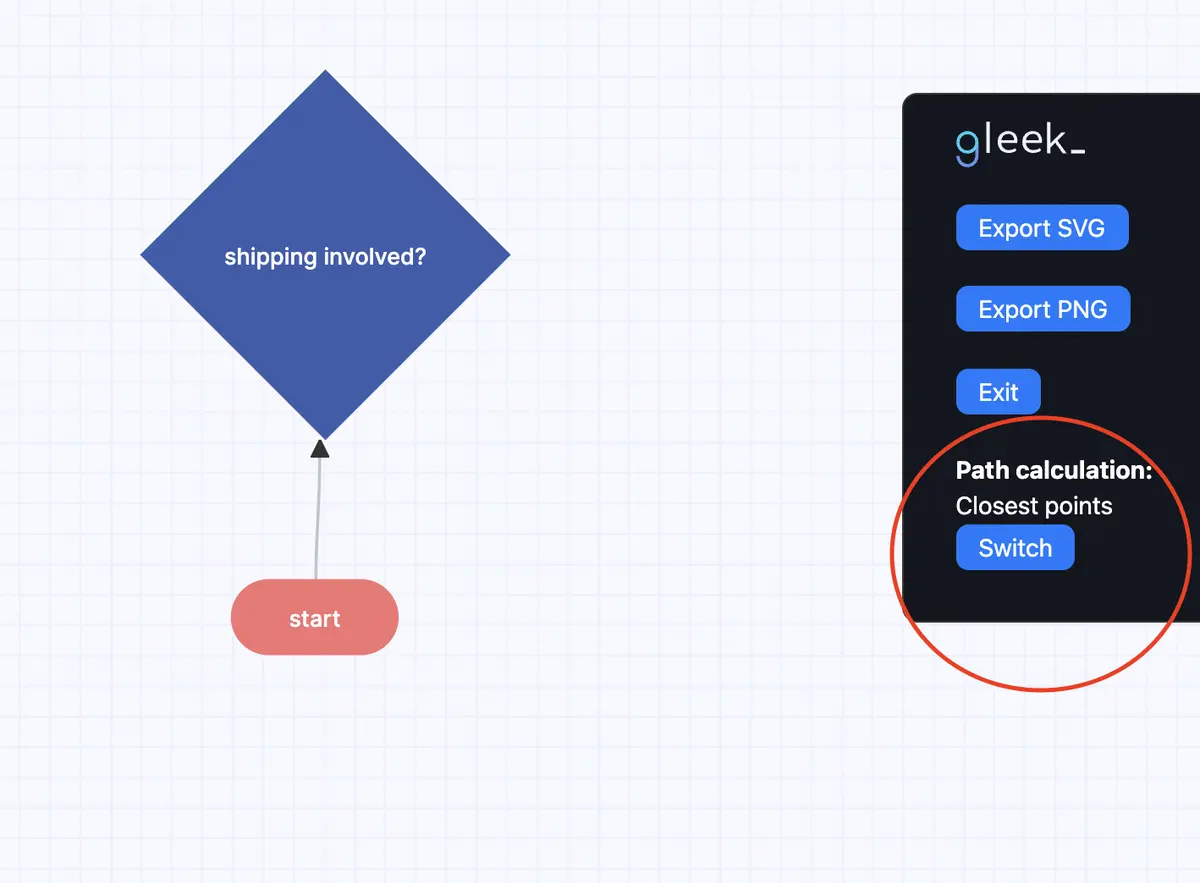 Publish mode in class and entity-relationship diagrams have some limitations:
The entities/classes and connections can only be moved manually (when you move entities/classes, the connections are not attached to them, so the connections must be moved separately).

You can customize the colors of your diagram shapes so that they match the theme of your presentations: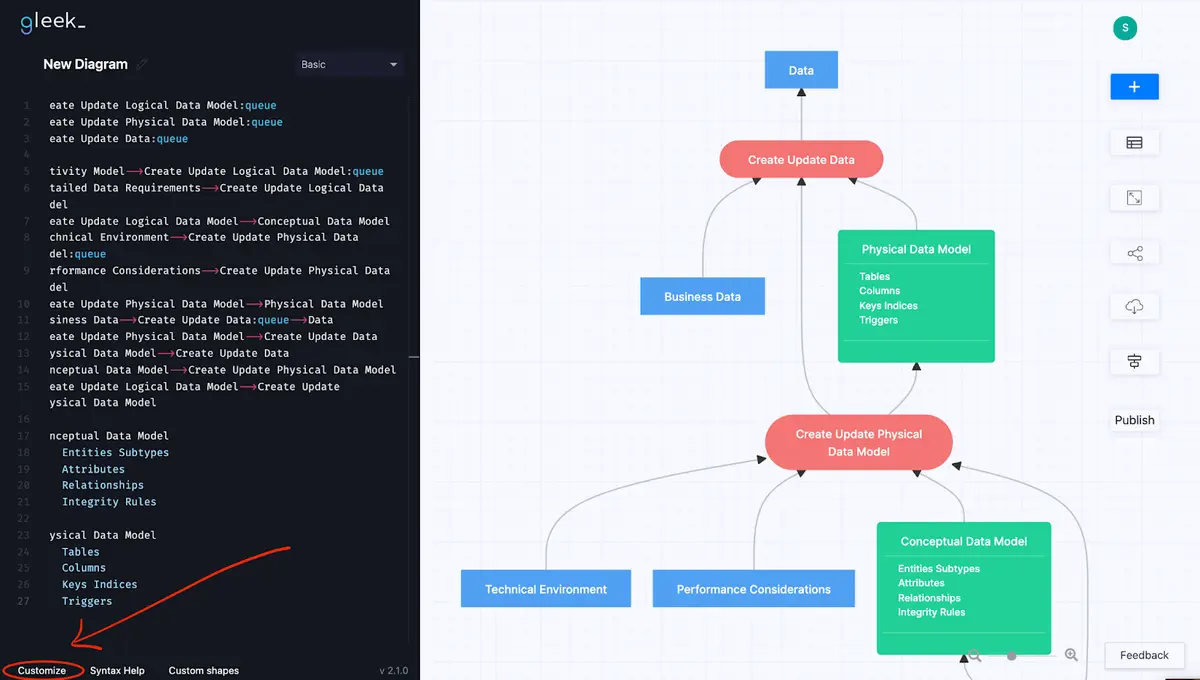 Custom colors are a Premium feature.

There are several themes: default, inverse, pastel, neutral, forest, and dark.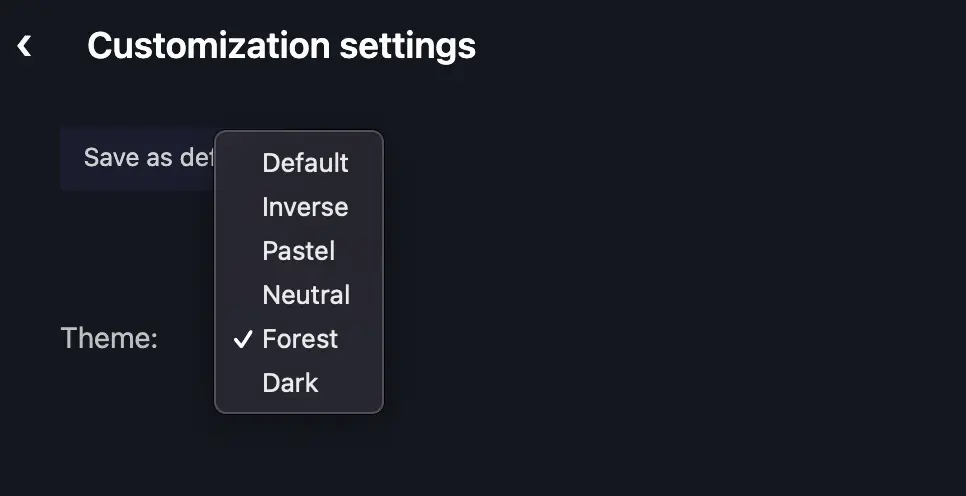 This feature works with all diagram types.

We're also introducing workspaces to help you categorize your diagram files. Now you can share folders with your colleagues and teammates.
This is a Premium feature.

We launched Gleek integrations with Azure DevOps and Confluence.

Make your own diagram with Gleek.

We introduced custom licenses for teams bigger than 10 users.
Coming soon in 2022:
Social logins for user registration, so that you can log in with platforms other than Google

Private diagrams feature
Related posts
Introducing Gleek extension for Azure DevOps
Gleek app plugin for Confluence (Atlassian Marketplace)